Supports interconnected operation of web servers and file servers (SMB, FTP)
SaniTOX is a CDR(Content Disarm & Reconstruction) solution which employs Jiran Security's CDR engine that can counter unknown security threats by removing executable active contents (such as macro, JavaScript) and embedded objects (buttons, OLE objects) in the files and then recombining the disarmed files as safe files. It is highly efficient as it supports the interconnected operation of web servers and file servers in implementing solutions and managing them.
※ SaniTOX is offered as an appliance and SDK(Software Development Kit). A virtual appliance version will also be offered in the future.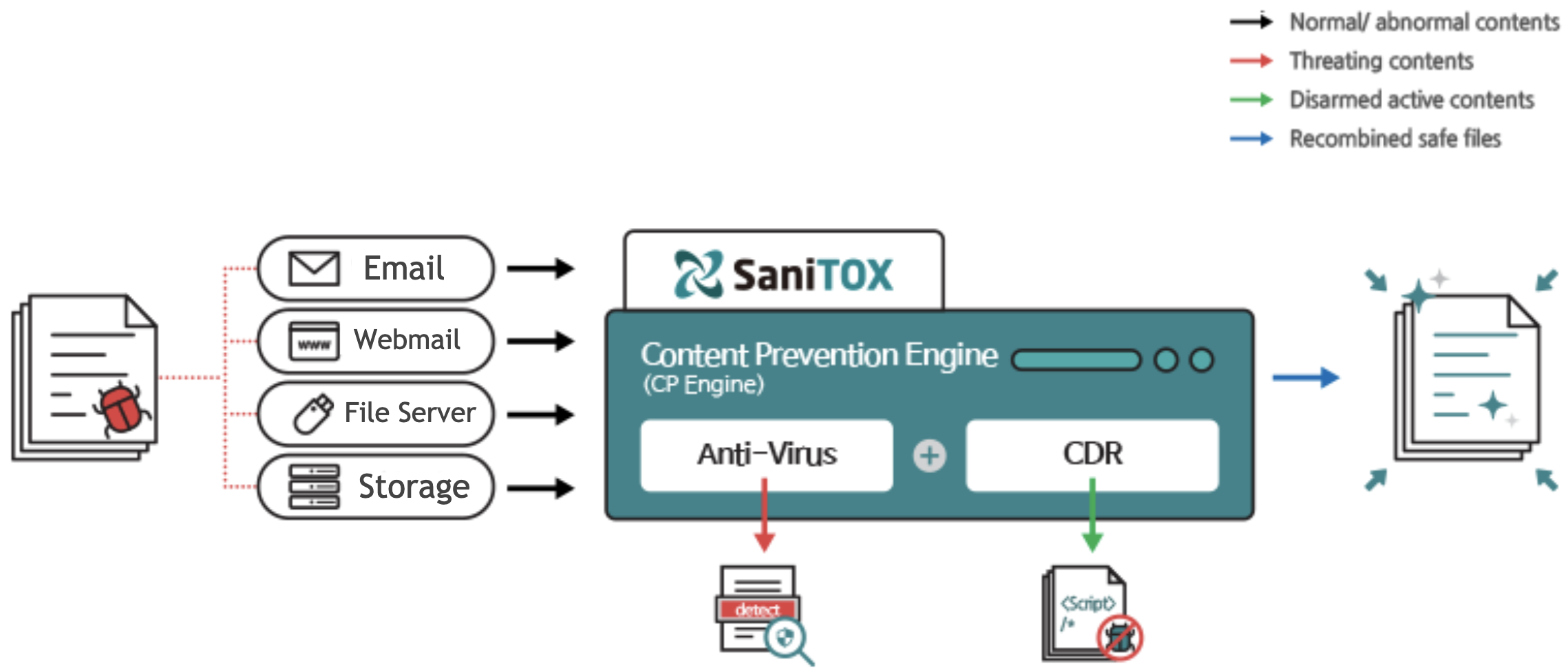 Why do you need this product?

CDR(Contents Disarm & Reconstruction) and Antivirus
Detects abnormal formats through document structure analysis
Removes active contents in documents
Recombines and provides the disarmed files as a safe file
Responds to known threats using global vaccine engine
Log and Statistics Report
File-based inflow and processing statistics
Provides system performance statistics
Provides processing reports about CP engine application
Provides security-related event and system audit logs
Appliance Optimization
Hardware specs for optimal operation of CP engine
Supports vaccine and CDR engine update
Support for original file backup option (available soon)
Flexible Policy Management
Setup of antivirus and CDR engine application policies
Notification settings for the disarming process and exceptions
Supports client-based in/outbound folder policy
Supports various languages (Korean, English, Japanese)
Supports various integration methods
Provides interface for a convenient integration
Supports API for web server integration
Supports file server integration such as FTP, FTPS and SMB
System Configuration/Operating Environment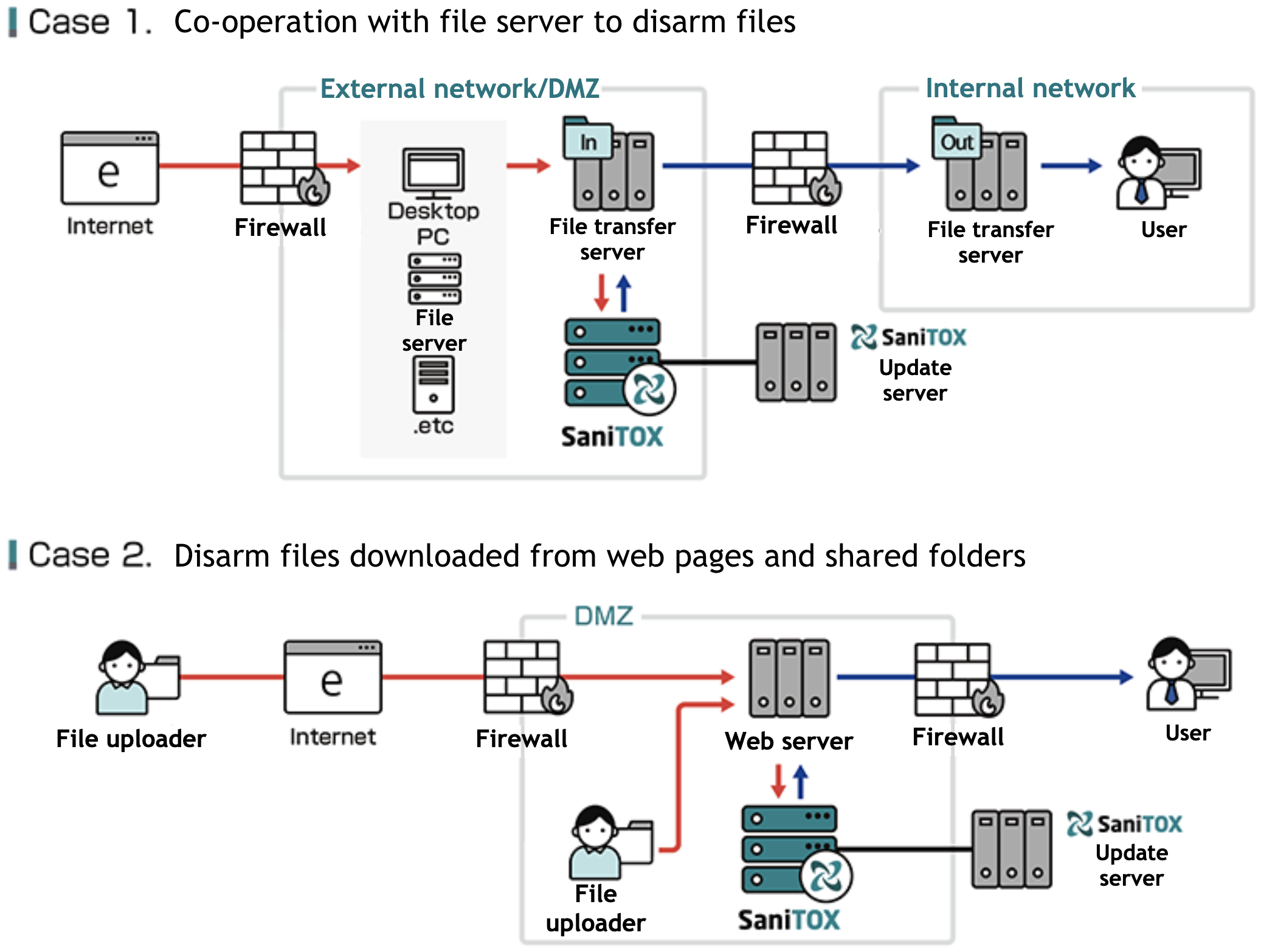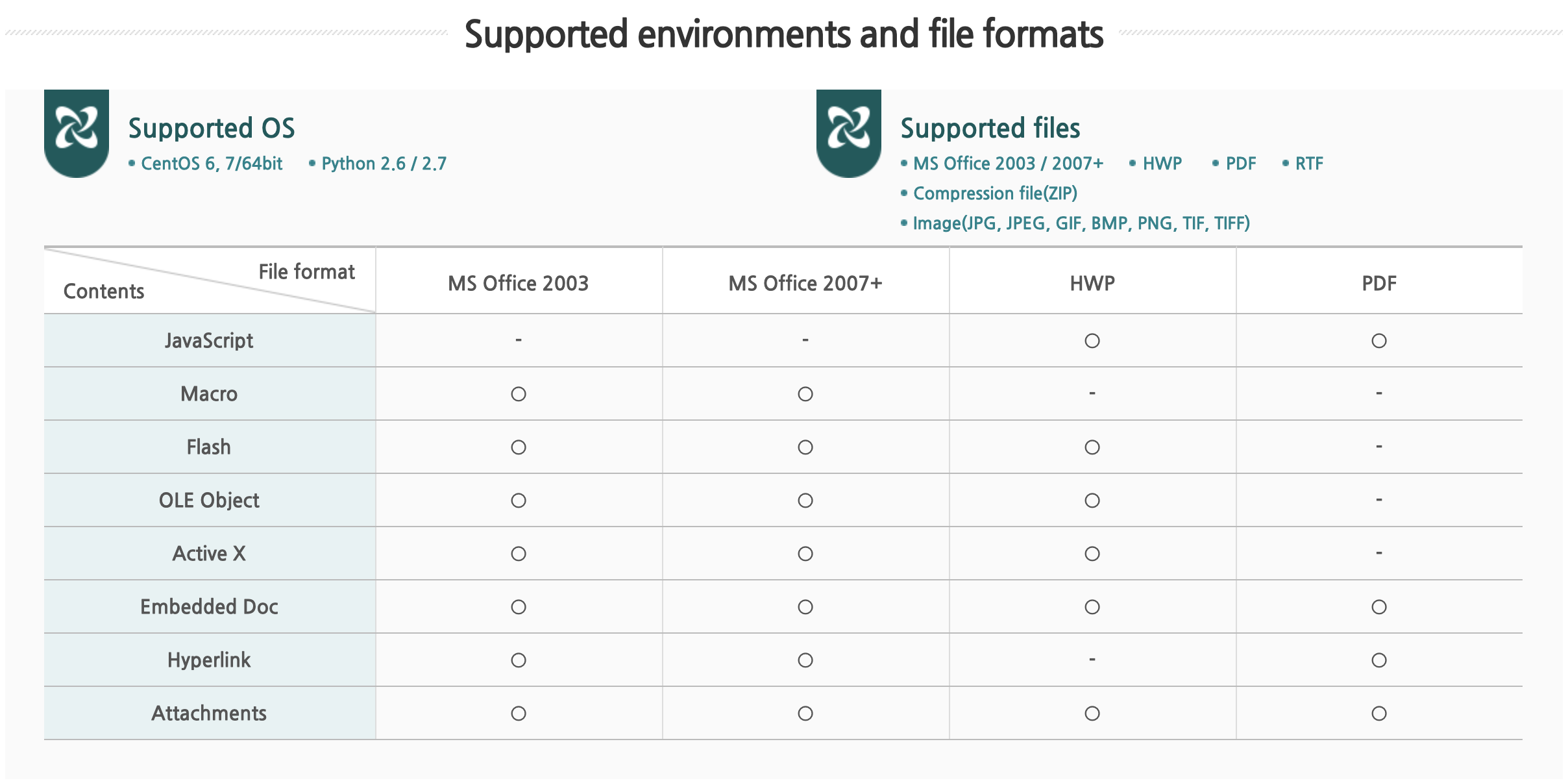 Currently(July 1, 2018) operation under the following conditions is confirmed:
* CentOS 6.7-6.9 64bit (only Python 2.6 is supported)
* CentOS 7.0-7.5 64bit (only Python 2.7 is supported)
* RedHat Enterprise Linux and CentOS are equally supported.
Trial for File Sanitization
See the results of file sanitization for yourself. Link to demo site
※ You will be redirected to a new page.
Product Introduction Videos