Two-Factor Authentication + Two-Channel Authentication = Platform Solution Provision
V-FRONT provides additional authentication when logging into web servers, VPN, VDI, and network devices(Telnet). By adding an extra layer of authentication in the form of OTP passcodes, push recognition, touch authentication, and QR code scans in addition to existing ID/password logins, this two-factor/two-channel authentication solution provides additional security for your needs.
It offers integrated network equipment admin authentication and support for the Radius protocol.

Why you need this product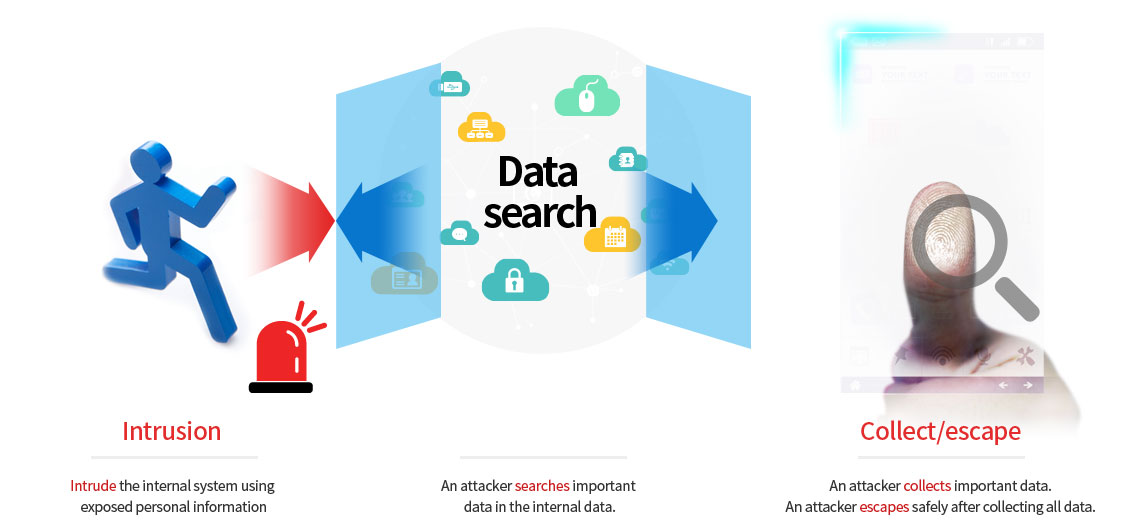 The system cannot accurately judge if it is an "actually" authorized user when one-factor authentication is used as ID.

Another authentication that only a user knows or has (biometric authentication) is required. (The need for additional authentication is on the rise.)
Effects
VPN, VDI, web server, network equipment (Telnet login) two-factor/two-channel authentication strengthening solution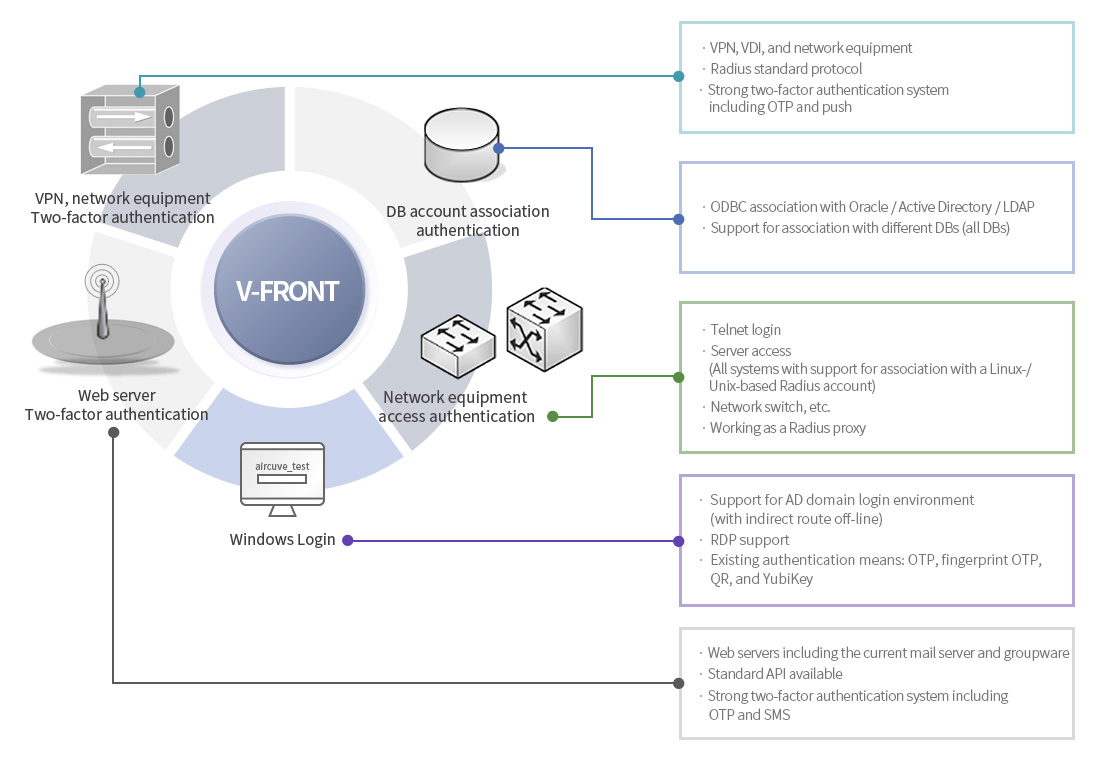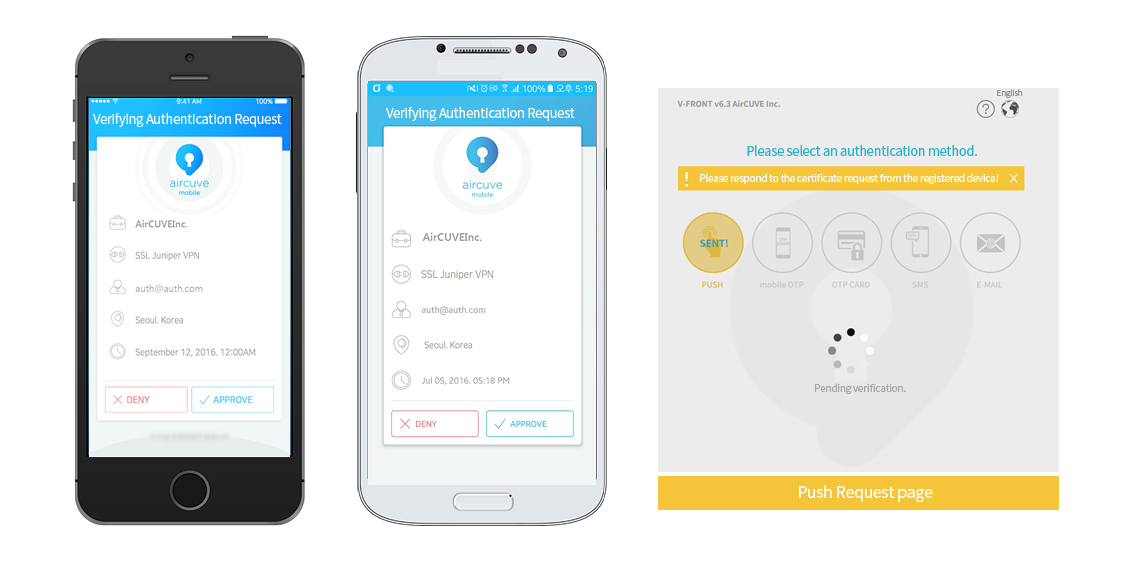 Uses safe cryptography protocol

Can simultaneously authenticate first-step and second-step authentication

Different additional authentication means available (OTP, push, QR code, etc.)

Provision of and association with different APIs according to OTP applications including VPN, VDI, server access control, account management, web server, and network equipment

Smart terminal application available to issue OTP keys (iOS, Android)

Time sync type

Simultaneous primary (ID/PW) and secondary authentications

Radius-based integrated account management available (access privileges by account)

Self-duplexing function without an L4 switch (self-duplexing function available with the provided association API)

Associations with SMS and e-mail in addition to mobile OTP authentication

Integrated audit log available (account / access system / OTP issue history / OTP issue means / authentication success or failure causes, etc.)

Exporting reports by time/user for use state and authentication information statistics (e.g., Excel, PowerPoint, etc.)

Access right assignment by admins; access control for an unauthorized IP address; and recording and storage of admin work details

Automation system in which users register or change terminals and change OTP means after obtaining an approval from the admin, for user and admin convenience

Mobile terminal provisioning with QR code

Optional SMS, e-mail, and other authentication means aside from user-specification OTP authentication

Push authentication means available

User terminal change

Web OTP function available

HTTPS-based terminal registration

User Portal supports Android and IOS

Supports card OTP token
Supports different authentication methods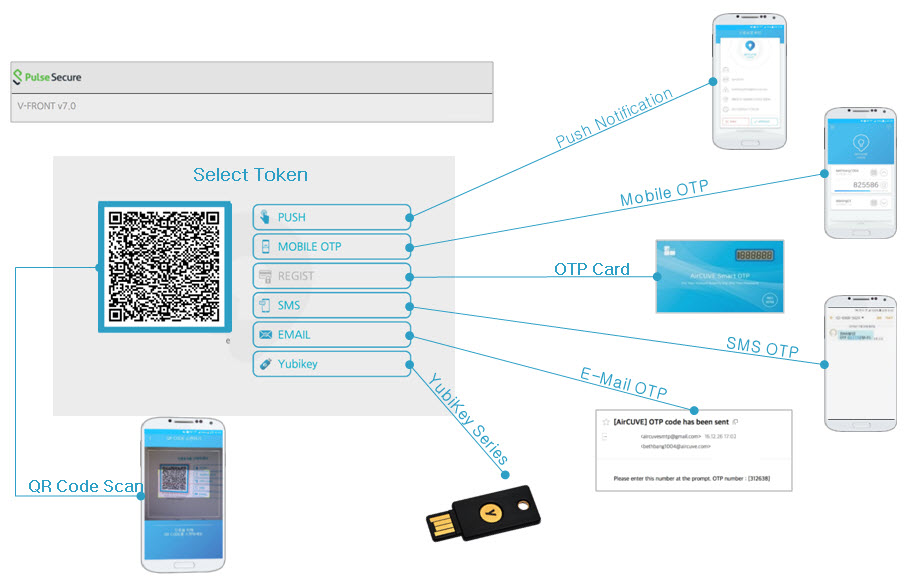 Push authentication

QR code authentication

Touch authentication (YubiKey)

Mobile OTP authentication

OTP card authentication (hard token: credit card-sized OTP token)

SMS authentication(SMS: Short Message Service)

E-mail authentication
System Configuration/Operating Environment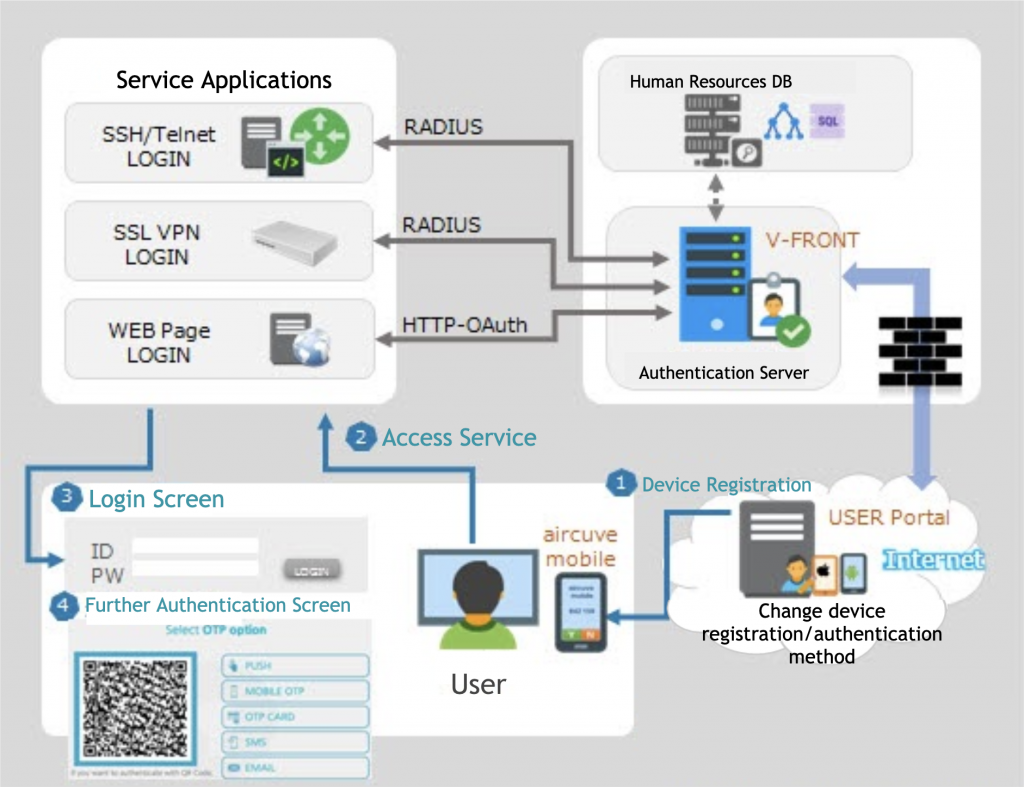 Operating Environment
V-FRONT(authentication server/administrator portal): Linux RedHat/CentOS 64bit  v6.4 – v6.9 (v6.9 recommended)

USER Portal: Linux RedHat/CentOS 64bit  v6.4 – v6.9 (v6.9 recommended)

aircuve mobile(OTP terminal app): iOS/Android
Product Introduction Videos
V-FRONT: Administrator/User Portal
V-FRONT: Demonstration of Multi-Factor/Multi-Channel Authentication